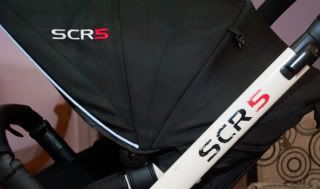 •Suitable from birth till 3 years (<17kg)
•Innovative design and portable lifestyle stroller
•Lightweight aluminum frame
•Adjustable backrest and footrest
•Can be in forward or rearward facing
•Traveling system: Compatible with C100 with additional adapter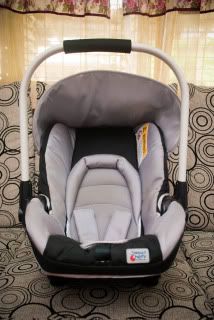 •Suitable from birth to 10kg
•Light weight and portable infant car seat/ carrier/ rocker
•3-point, 1-pull padded safety harness
•Traveling system: Compatible wit S300A and S301 strollers with additional adapter
- Both SCR5 & SCR7 can be fitted to the stroller. It's a good travel system.
- Not to be sold separately.
- Used few month but in good condition.
- Seat condition are brand new as Im used this stroller with SCR7 Car Seat before.
- Got a minor scratches as shown in picture above.
- Comes from Muslim, Malay, smoke & pet free home.
- Reason for sale: Bought a new one
Actual price : RM459.00 + RM239.00 = RM698
Selling price: RM500 ONLY!
*STRICTLY NOT FOR FUSSY BUYER & FOR SERIUS BUYER ONLY!*


SOLD!