Salam,
Semalam, lepas attend Majlis Tautan Kasih islah di nursery A'isyah, kami anak beranak ke Made In Penang Interactive Museum. Duk tengok ramai duk haplod gambar di FB, terasa teringin nak masuk tengok.
Made In Penang Interactive Museum is a place for photographer. Why? Because, all you can see in the museum is a painting on the wall. And they are 3D. So, kalau tengok saja kesan tu tak berapa syok. You need to capture with your camera so then only you can see the beauty of the paintings. Interesting part dalam museum ini adalah The 3D mural arts gallery at upper floor.
[Beautiful dolphins & the Penang bridge]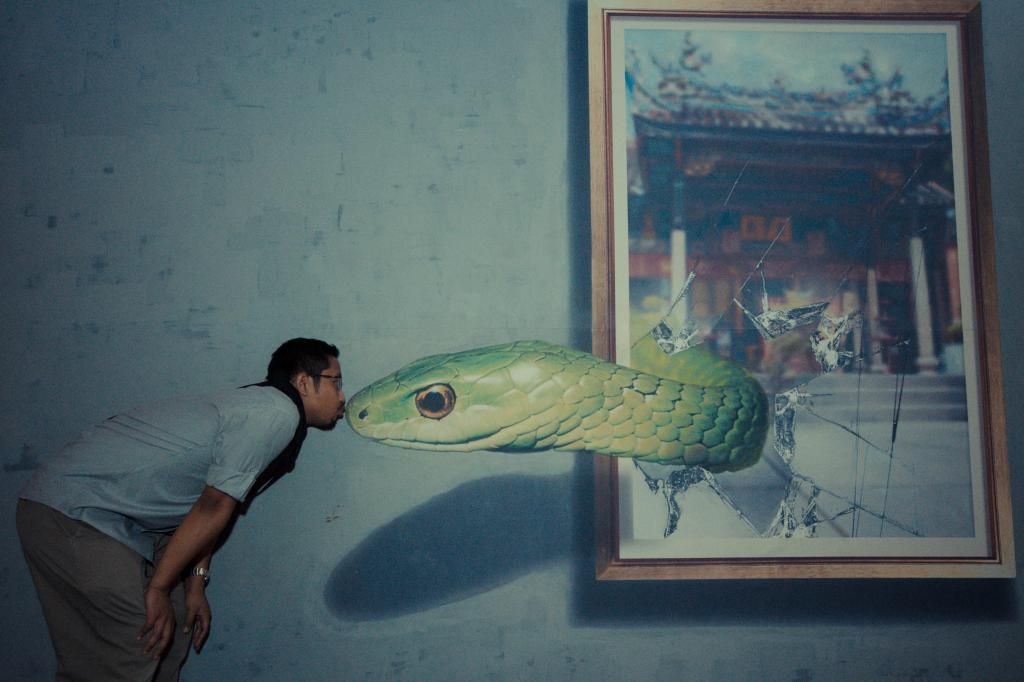 [Phyton? Giant snake? No fear, just kiss]
[A show together with P. Ramlee]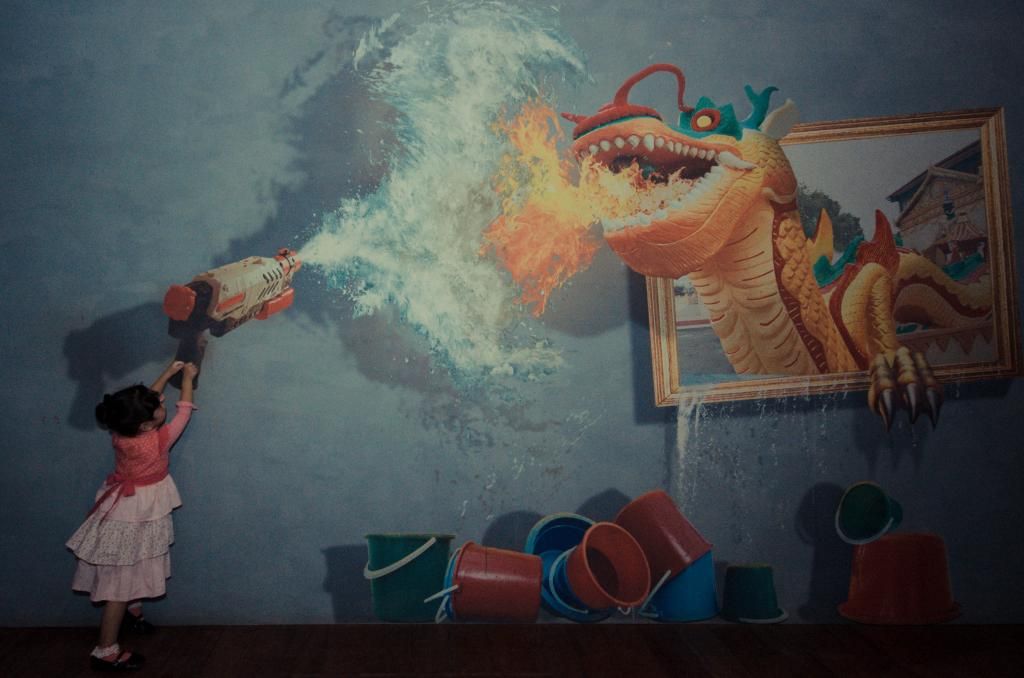 [A'isyah fight with the fire dragon]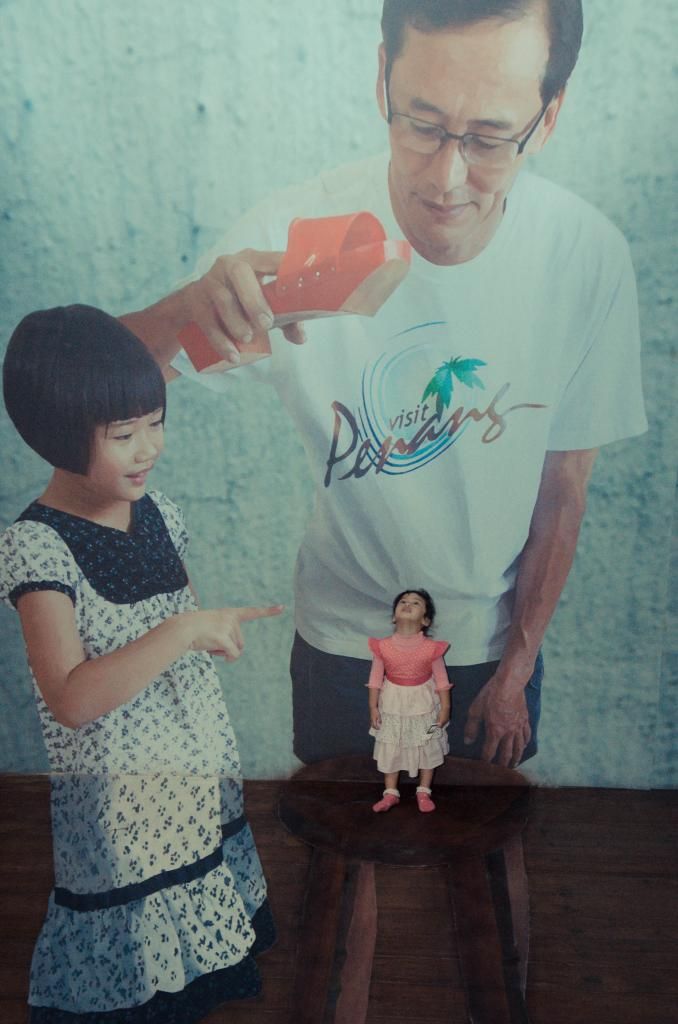 [How dare you trying to bully my princess!]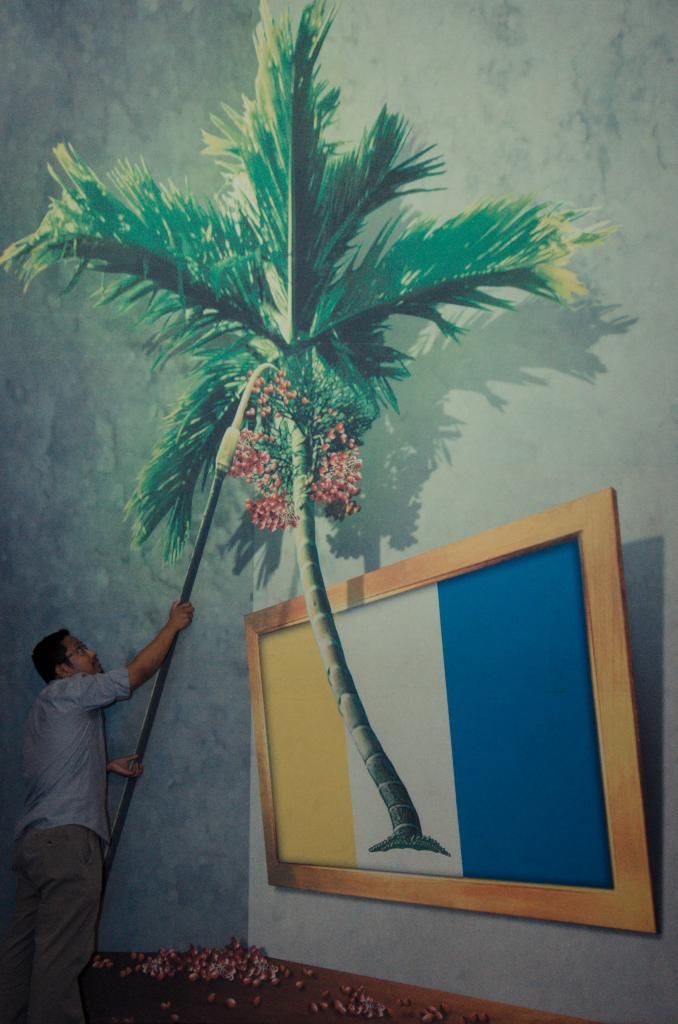 [Betel Nut Palm]
Last but not least, a romantic 3D art in the museum. "Will you marry me?" "Yes, I do."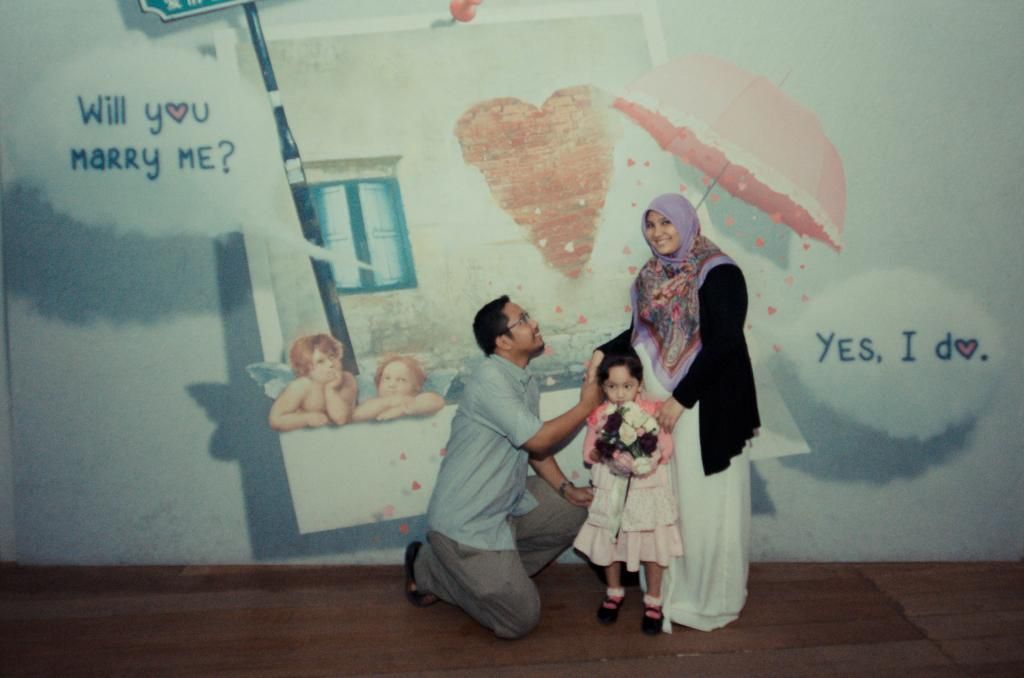 And dekat situ ada juga interactive kiosks. There are a total of 4 interactive kiosks in this interactive museum. The first two kiosks are for us to play with the vivid coloured masks of Sichuanese opera. All we need to do is just stand if front of the screen with sensor, then we will see our self wearing the coloured mask. Quite fun playing at this kiosk.
For the other two interactive kiosks, we will need our entrance ticket. What we need to do is just place the entrance ticket on our hand (with the QR code facing up, as shown in the picture below) & move towards the sensor, then a 3D image (Komtar/Penang ferry) will be projected on the screen together with our image as if we are holding the Komtar building or Penang ferry.
<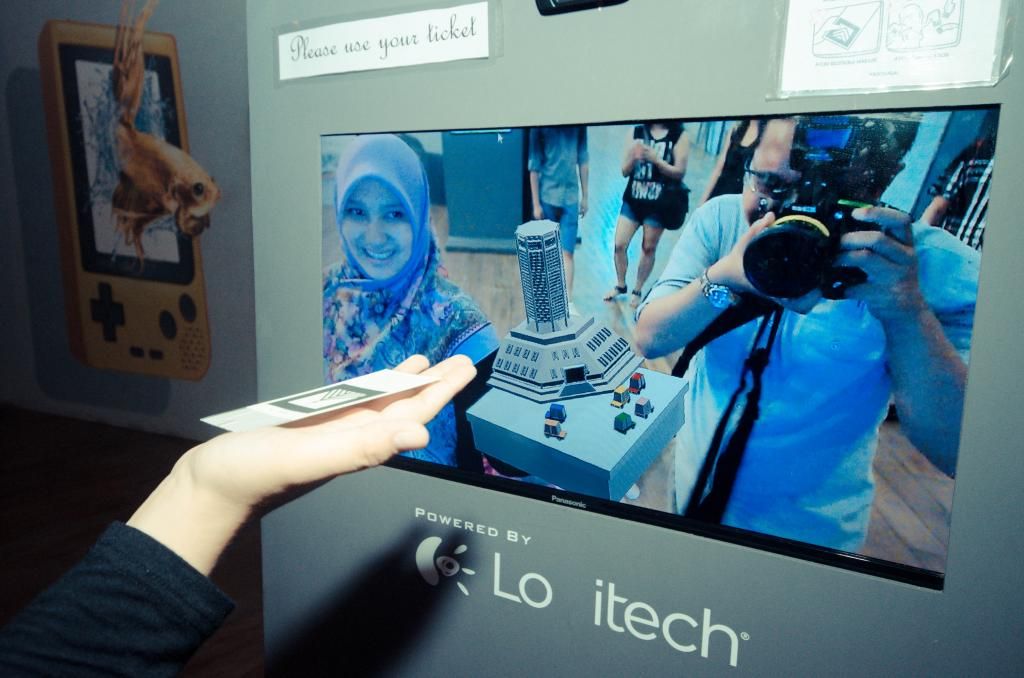 [Look! The Komtar building in my hand]
Finally, I'm done with all the 3D arts. I hope you enjoy the photos. It was fun & exciting taking photos with these 3D arts although I'm getting very tired towards the end. At the end of the tunnel, there is surprise where CM Lim Guan Ying awaits us for a cup of coffee with his signature smile!
Alhamdulillah, A'isyah enjoy datang ke museum ni. And I think it's brilliant idea to convert the building into museum. Oh ya, pastikan camera full battery kalau berhajat ke sini. Spare with your handphone ke apa to take photos. And please note the guide on the floor exactly dekat mana you should set your feet nak amik gambar. And usually at the side of the mural ada some notes describing sample of photo should be taken. To give you some ideas lah.